Kalmar Container Handlers
Kalmar is Toromont Material Handling exclusive brand of Masted Container Handlers, with three kinds of machines: Empty container handlers, electric empty container handlers, and loaded container forklifts. All models emphasize speed and productivity adapted to today fast-paced container management.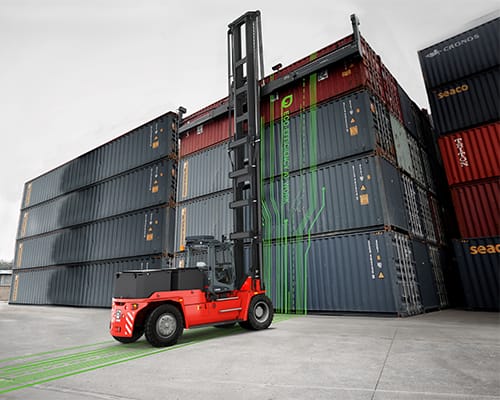 Speed and Productivity
Containers forklifts are designed for increased productivity, as today's container terminals face increased pressure. With electric options and world-leading ergonomics, Kalmar models of empty and loaded containers handlers are easy to operate, energy efficient and robust.
Weight Capacity of our Masted Container Handlers: ~17,000 LB to ~90,000 LB
To learn more about our services and for any question or comment, contact us today.