SIX DECADES OF AUTOMATION AND FORKLIFT DESIGN
Since 1953 Jungheinrich® has showcased the German reliability and efficiency of its advanced warehouse forklifts and automated vehicle systems, and its ability to improve any business goals and workflow.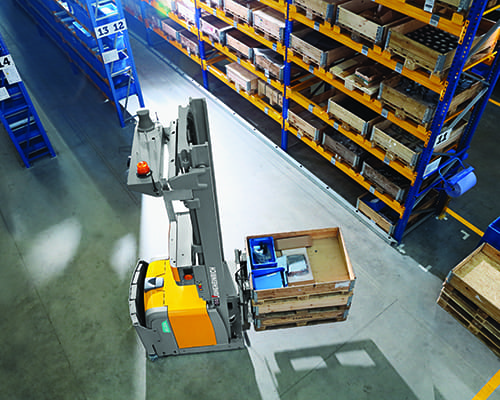 CONSTANT PRODUCTIVITY
Allocate your precious workforce to less redundant tasks and tackle labour shortage with Automated Guided Vehicles (AGV) designed to operate around the clock. Attain greater productivity with autonomous triple shifts.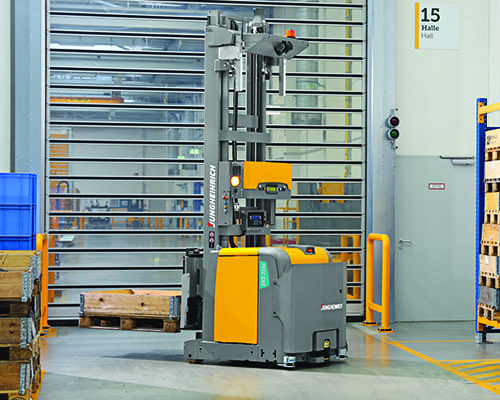 FLEXIBLE AND ADAPTABLE
Jungheinrich's Logistics Interface guarantees a smooth connection to your host system. This award-winning platform allows the seamless yet flexible implementation of your AGV into your current work process. Whether or not you have a warehouse management system (WMS), enjoy the Internet of Things (IOT) autonomy.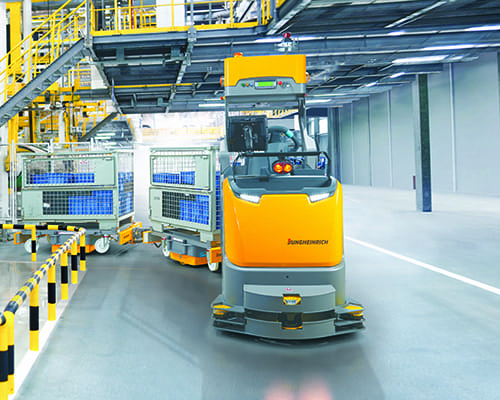 KEEP CONTROL WITH SEMI-AUTOMATION
Semi-automated solution allows to a greater agility in day-to-day warehouse management while improving efficiency and accuracy. RFID-backed navigation ensure optimized path-finding for lift trucks, while PILOT mode on ECE series follows operators.
UPGRADE YOUR AUTOMATION, MAXIMIZE YOUR PRODUCTIVITY.
To learn more about Jungheinrich Automated Guided Vehicles, contact us using the form below.