Rent today, invest tomorrow!
Often expanding your fleet is not a short-term option. Renting machines, attachments and service is an easy, safe and affordable option to try firsthand equipment, or to face a surge of activity.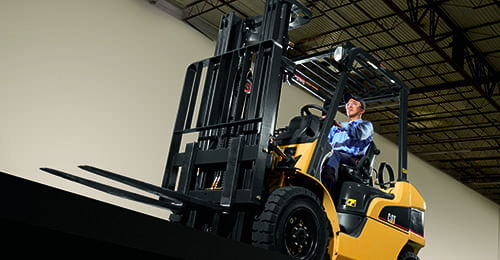 With Toromont Material Handling Rental, You Get

A Large Inventory Close to You
Our offer includes all classes of Propane, Diesel and Electric lift trucks for rent with capacities ranging from 3,000 lb to 66,000 lb as well as various attachments and clamps. Major brands such as Cat, Jungheinrich, Mitsubishi, Kalmar, Shuttlewagon, Landoll, and AUSA are up for rent near you in Eastern Canada, Ontario, Quebec and Manitoba thanks to our extended network.

Zero Maintenance: We Take Care of Everything
Forget about large investments, service labour, and stocking parts! TMH rentals include our full Maintenance Guarantee. Leave us the responsibility of performing preventive maintenance, Annual Lift Device Inspections, regular preventative repairs and ensuring a local parts inventory is readily available. All our rentals are pre-inspected by certified technicians guaranteeing a safe and superior working order. Our Maintenance Guarantee brings you peace of mind on your site as all equipment has been optimized for safety, reliability and productivity. With our network of expert technicians, you benefit from the full suite of dealer capabilities when you rent from TMH. *Conditions Apply

Ideal For Seasonal or Temporary Work
Adjust to today's very dynamic and ever-changing market by renting. Face surprise or seasonal demands. TMH rental allows you to face lumber, garden centres or the holiday season with a quick response time and a controlled budget.

Rent for Days, Weeks or Months
Our rental solutions last for as long as you need them! If you consider long-term rentals, check out our Global Solutions program
Global Solutions
Do you prefer to focus on business operations rather than full-time fleet management? The Global Solutions program is the perfect service for clients looking to rent equipment on a long-term basis, with a guaranteed fixed monthly rate. Let TMH handle all service, repair and maintenance operations on brand new equipment for 24 to 84 months (based on hours and applications), with a free midterm outdoor pneumatic lift truck replacement. By choosing TMH's Global Solutions program, you will: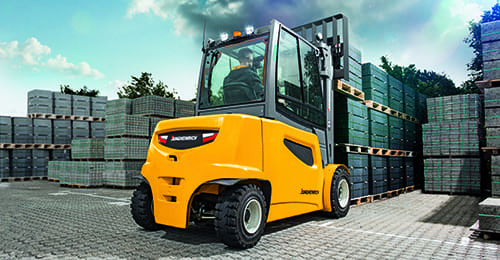 Decrease your operating expenses and reduce your capital costs
Eliminate downtime and cost-increasing repair expenses
Avoid fleet management and maintenance issues
SHORT ON EQUIPMENT? OUR RENTAL FLEET IS ALWAYS READY.
To learn more about short or long-term rental options, contact us using the form below.