Material Handling Service
Get your forklift repaired by our dependable experts or prevent shunt truck downtime with top preventive maintenance and inspection. We offer a round-the-clock 24/7 emergency service in 5 provinces, with more than 200 technicians and 13 independent locations near you. Toromont Material Handling also has the largest parts inventory in the industry.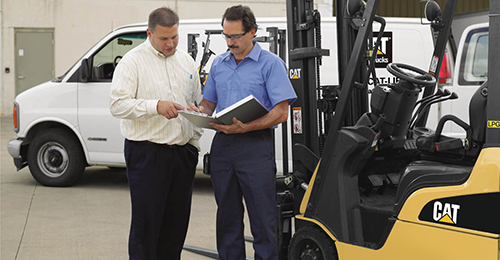 Maintenance and Repair Programs
To avoid breakdown and costly downtime, choose the personalized level of maintenance for your need and budget.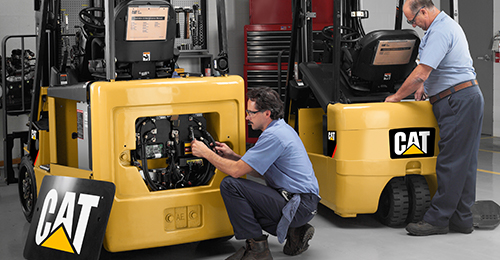 PREVENTIVE MAINTENANCE (PM). Our basic maintenance service includes labour costs for inspection, oil and filter changes and lift truck greasing. The duration of this contract is 36 months, with a pre-agreed frequency. Conditions apply.
PREVENTIVE MAINTENANCE PROGRAM (PEP). A fixed price agreement following the equipment manufacturer's guidelines, with regular maintenance operations according to the equipment or forklift make and model. This agreement is payable either by intervention or by equal monthly payments for the term of the agreement. Conditions apply.
TOTAL MAINTENANCE AND POWERTRAIN WARRANTY REPAIR (TM POWER). Gold level maintenance with SOS oil analysis, diesel TIER IV emissions maintenance and mechanical powertrain warranty repairs. This service is offered for new lift trucks only and valid 60 months or 10,000 hours, whichever comes first. Other conditions apply.
TOTAL MAINTENANCE AND REPAIR (TM&R). Premium service following manufacturers' recommendations and based on total annual hours. Cover repair of components in case of breakdown, with SOS oil analysis, mechanical powertrain warranty and TIER IV emissions maintenance. This service is offered for new equipment only. Other conditions apply.

Inspections
Toromont Material Handling convenient free mobile (IOS, Android) and browser-based application optimizes your inspection process: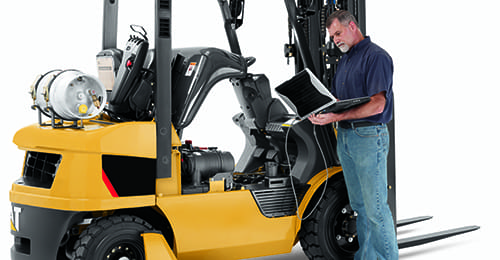 OPEN, CROSS-PLATFORM DESIGN FOR A FLUID INTEGRATION IN OUR DIGITAL ECOSYSTEM. Our solution allows mixed fleet management and is compatible with most third-party fleet managers. APIs are available for data integration in/out of other business systems. We deliver frequent updates based on the community feedback, with new functions.
INTUITIVE USER-FRIENDLY INTERFACE. The intuitive user-friendly interface is designed to save time and money. Colour tags conveniently identify actionable items by order of priority and the application allows sharing of pictures, comments and rating.
CONVENIENT QR CODES. Limit the time spent entering data with convenient QR codes. Real time updates of information for review, retention, and printing. And when the Internet seems so far away, offline mode allows our users to keep working.

SOS Fluid Analysis
Proper preventive testing can save you a lot of money and time down the line. Toromont's Scheduled Oil Sampling (SOS) offers a comprehensive battery of fuel, oils, hydraulic fluid and coolant tests. Our lab technicians look for contaminants and telltale wear particles inside your fluid samples and generate a precise diagnostic report, with clear and ready-to-use interpretations.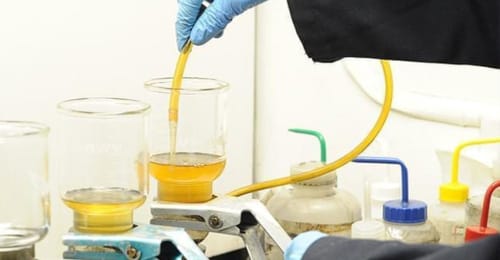 SAMPLING TEST PORT. For convenient access, Toromont technicians can install a sampling test port to any one of your machine's fluid compartments, or you can take samples yourself.
SAMPLES. We accept samples postal delivery and drop off at any of our branch locations.
DETAILED REPORTS. Detailed reports are conveniently shared on emails and on our free browser-based fleet management solution.
DONE WITH DOWNTIME? CHOOSE A MAINTENANCE PLAN THAT WORKS FOR YOU.
To learn more about our maintenance and repair services, contact us using the form below.