Smart autonomous Floor care
The Nilfisk Liberty SC50 Scrubber-Dryer mix century of experience in cleaning equipment with cutting-edge robotic innovations and safety design. Meet the most advanced autonomous cleaning solution.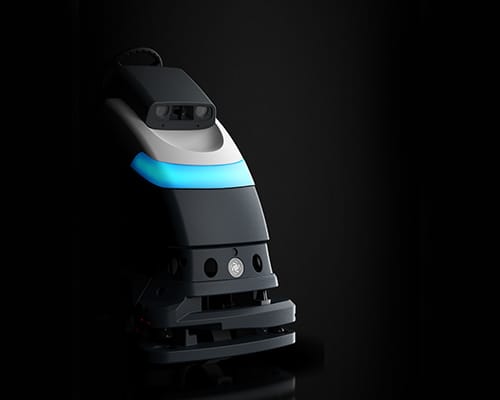 FREEDOM OF MIND
Nilfisk floor care solution is designed for autonomous cleaning of medium to large size populated environments. In malls, airports, gymnasiums or schools get the dirtiest floors consistently clean without supervision, any time of the day. The Liberty SC50 scrubs by itself for 6 hours on one go. Tackle labour shortage and allow your staff to focus on other tasks.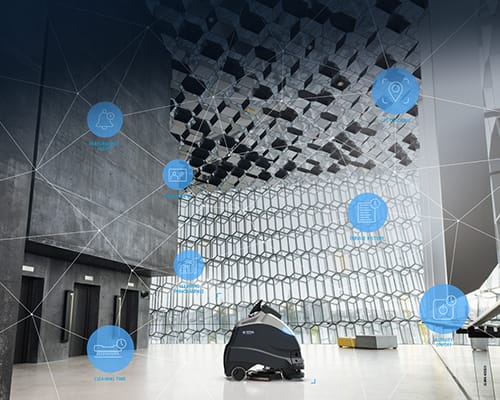 REAL-TIME PERFORMANCE MONITORING AND TRACKING
The TrackClean™ fleet-management system allows 24/7 remote access from any web browser to your autonomous scrubber dryers. This Nilfisk Liberty SC50 companion interface ensure a spotless and consistent cleaning record. With the power of data inside an intuitive interface, you can monitor and optimize your schedules and maintain high cleanliness standards.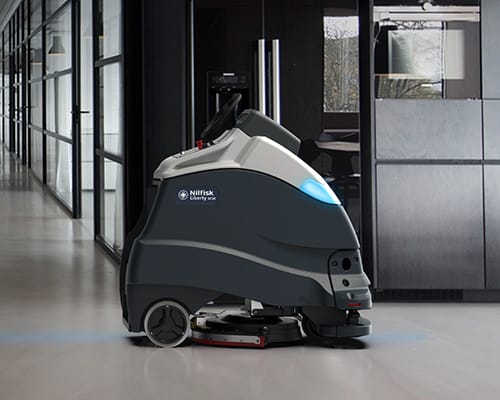 DESIGNED FOR SAFETY
Because every cleaning session is unique, the SC50 change routes in real time to avoid obstacles and people. By leaving a spotless dry surface, this autonomous scrubber dryer reduces high-traffic slip risks. The fully autonomous Nilfisk Liberty can work in populated environments with minimal oversight, for unmatched productivity.
SAFE AND EFFICIENT AUTOMATED CLEANING.
To learn more about Nilfisk cleaning equipment, contact us using the form below.