ARE YOU READY FOR A PERFORMANCE BOOST?
Improve work safety, material handling efficiency and profitability with Rocla. Tackle chronic labour shortage and reduce costs with 24/7 working units. Rocla's extremely reliable AGV automation solutions keep your work floor safer, with a fast Return on Investment.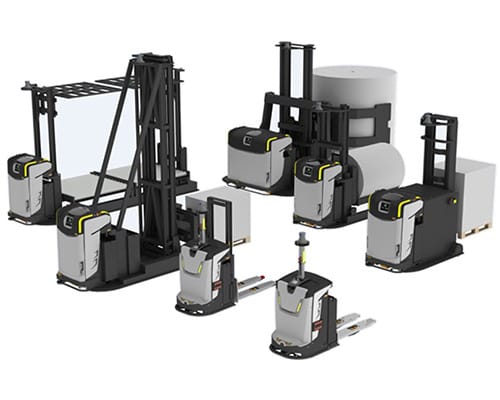 MODULAR AGV DESIGN
With its modular design, Rocla's full product lineup offer options tailored to various customers and industry needs. Whether you need to operate in smaller workspace, move heavier loads and lift to higher locations, Rocla have the right AGV and modules for the job.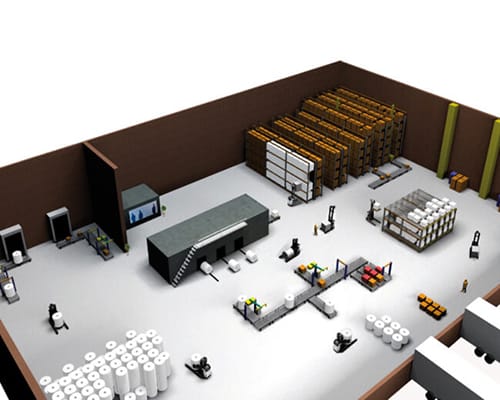 PERFECT LOAD HANDLING OR SOLUTION CONCEPTS FOR ALL APPLICATIONS
Rocla has a vast experience with various types of load handling in many industries. Our ready-made solution concepts cover various material handling industry segments.
Load Handling: Deep Stacking, Conveyor, Very Narrow Aisle (VNA), Load on Load, Floor Operations, Drive-in Racking, Racking, Push Back Racking, Block Storage, Gravity Flow Racking, Mobile Racking and more.
Solution Concepts: Manufacturing, Food & Beverage, Tire and Paper Manufacturing, Packaging, Inbound/Outbound Logistics, Warehousing and many more.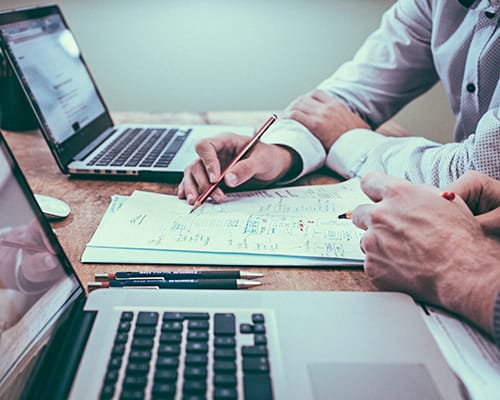 PROCESS MANAGEMENT MADE SIMPLER
Get a total logistics solution and a measurable performance boost with Rocla's advanced process management. We provide implementation, guidance and maintenance for safe, reliable AGV operations.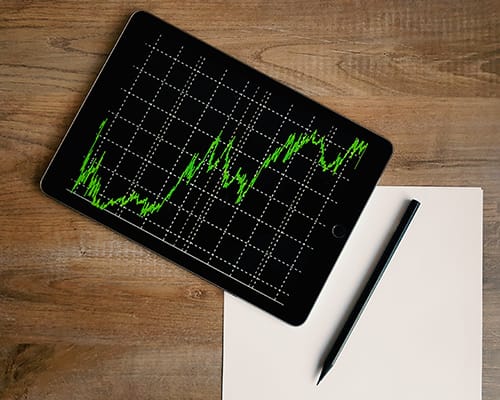 COST EFFICIENCY AND ROI
Fast Return on Investment (ROI) of an automated system is guaranteed. Pay Back Period (PBP) is even shorter when working in shifts. With an ability to work 24/7 uninterrupted, a Rocla solution allows reduced labour costs and dispatching of floor workers to other tasks in case of labour shortage. Start saving now without upfront capital investment by renting an automated system.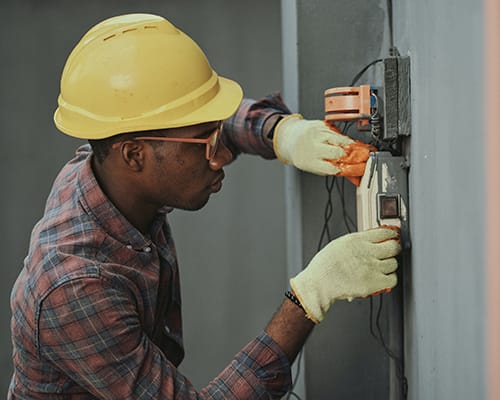 SAFETY FIRST
With our systematic tailored risk assessment on installations and the highest standards in the industry, the work floor is safer than ever! Rocla's advanced "by design" safety features built on prior risk analysis also prevent any damage to buildings, machinery and products.
UPGRADE YOUR AUTOMATION, MAXIMIZE YOUR PRODUCTIVITY.
To learn more about Rocla Automated Guided Vehicles, contact us using the form below.