Ergonomic and Safe Solution for Handling and Transporting Outdoor Materials
When it comes to telehandlers, TMH knows companies deserve machines that are compact, versatile and capable. Our telehnadlers are not only designed to move large, heavy loads but they are also easily adaptable to the most challenging and steep terrains.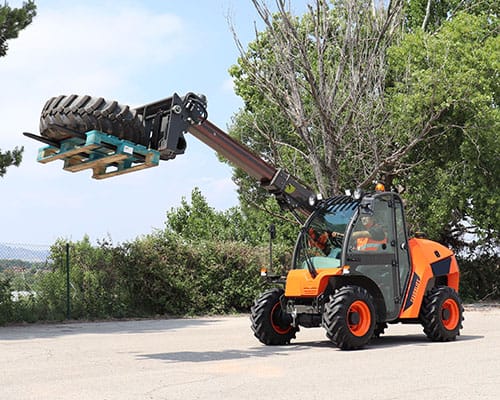 USER FRIENDLY AND HYDROSTATIC
Intuitive driving, total control joystick with switch reverser incorporated combined with an efficient transmission to provide the best driving control in rough terrain, and faster performance on the job with a very reduced consumption and best visibility with its advanced cab.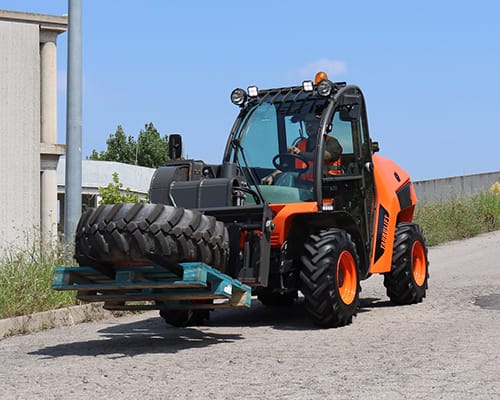 EASIEST MAINTENANCE
Front tilting cabin system (the only on the market) offers a superb easy access for the periodic maintenance reducing TCO.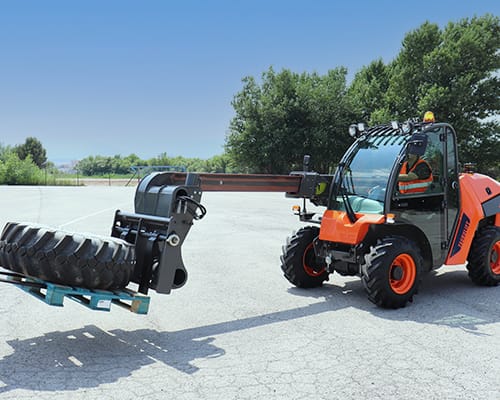 THE COMPACTEST TELEHANDLERS
The telehandler of lateral boom with rear position engine and counterweight with the most compact size and load/weight ratio on this category of capacity.
To learn more about our telehandlers and for any question or comment, contact us today.