Storage Solutions and Warehousing Racks
A perfectly designed adaptive storage system maximizes space, reduces hefty storage costs and improves daily picking and stacking workflows. We have everything you need to design an efficient and organized racking system for you warehouse. From Double Deep Racking to Drive-In Racking systems, we bring added speed, productivity and accuracy to your operations. Along with premium shelving products, we offer competitive pricing, speedy delivery, after-sales support and custom-made solutions.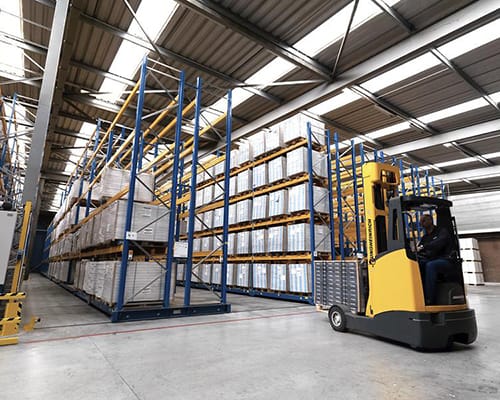 Jungheinrich Racking and Warehouse Storage Systems
With the mindset of automation that stimulates efficiency, TMH brings you the worldclass racking and warehouse storage systems from the automation expertise of Jungheinrich- from Driverless Transport systems to Conveyors and Automated storage/ retrieval systems.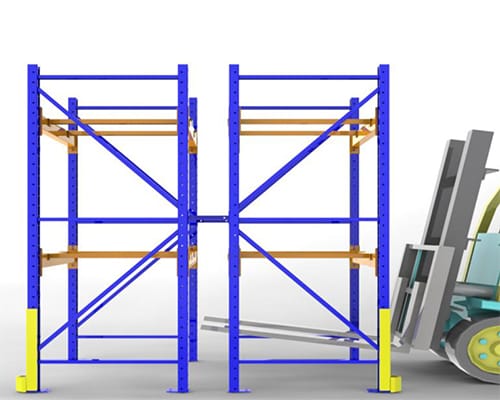 Single Selective Pallet Racking
Selective Racking is suited for box pallets, large quantities of heavy goods or single articles. The accessible and low shelf arrangement is best for "first in, first out" storage principles, and for order picking straight from the pallet.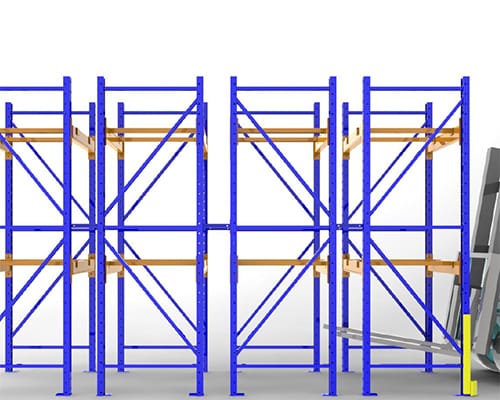 Double-deep Pallet Racking
With Double-Deep Racking, pallets are stored two rows deep, with a more efficient use of ground space. This configuration is used when the product is frequently received in double load units. A double-deep reach lift may be required.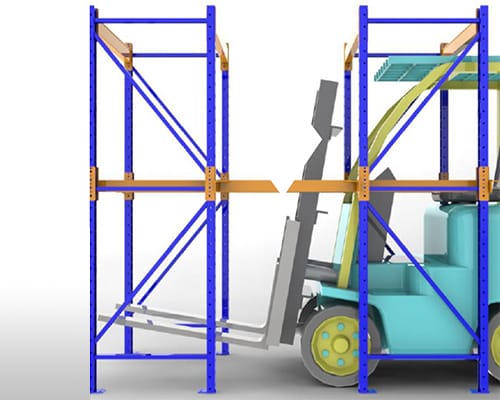 Drive-in/ Drive-through Racking (Static Accumulation)
Drive-In Racking allows lift trucks to enter a racking "tunnel" to store or retrieve pallets, with an excellent use of the available space and surface area. Best suited for refrigerated warehouses, buffer areas and the shipping services sector.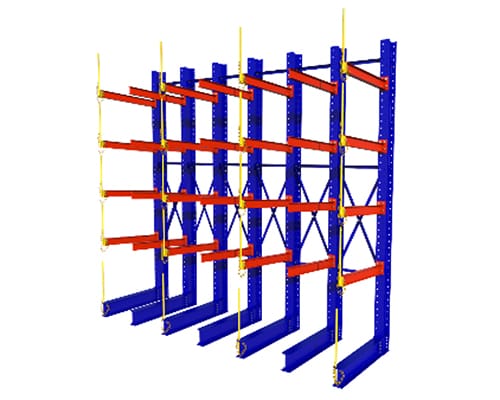 Cantilever
Cantilever racking is designed to store long goods such as rods, pipes and panels. Multidirectional reach trucks can operate easily with this racking because of increased maneuverability, which is especially helpful in narrow aisle operations.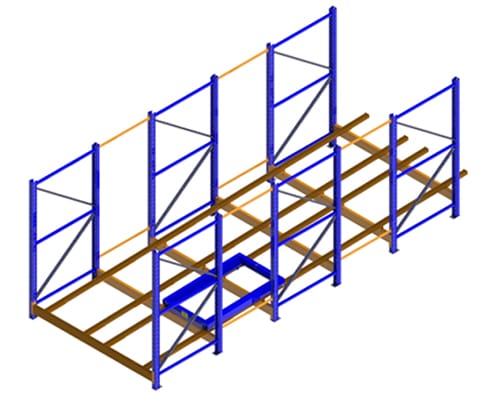 Push-back Racking System
Push-Back Racking optimizes fill rate, storage space and density by storing pallets 2 to 6 deep on either aisle side, with new load units pushing the previous unit against the slope. This is suitable for storing medium quantities of the same article.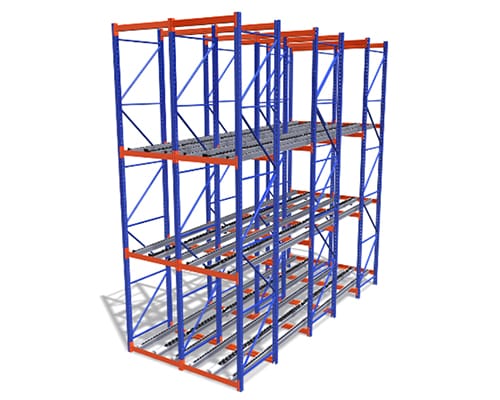 Flow Through Pallet Racking/ Pallet live (Dynamic Accumulation)
Pallets are stored on one side and retrieved from the other side of the channel, with automatic movement. The Pallet Flow system maximizes space for the First In, First Out method, ensuring effective goods rotations.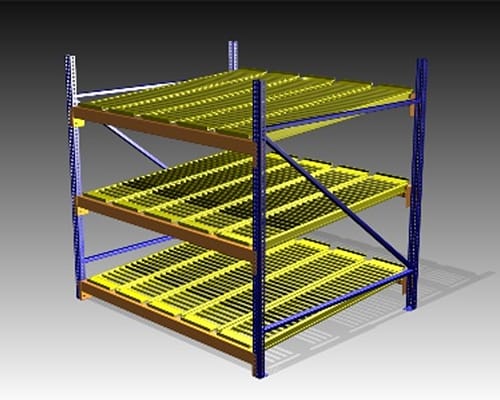 Carton Flow Pallet Racking/ Carton live (Dynamic Accumulation)
The dynamic Carton Flow Racking system is ideal for small parts or packages of any size, and mainly used in order picking applications. It allows separated deposits and retrieval of products, fewer working aisles, and continuous reserve zones.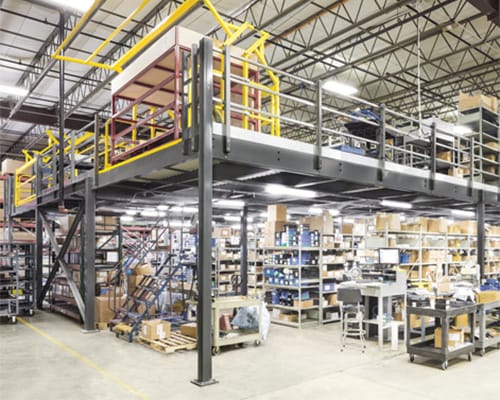 Mezzanine
Mezzanine floors take maximum advantage of a premise's height, doubling or tripling the surface area. The extra floors can be used as a storage area, changing room or even as office space.
THE EQUIPMENT AND EXPERTISE TO CREATE YOUR IDEAL WAREHOUSING SYSTEM.
To learn more about Racking and Warehousing Solutions, contact us using the form below.