POWERING A GREENER FUTURE
With low emission and reduced prices compared to fuel, electric energy to propel forklifts or other equipment is more popular than ever and can help your industry reach its reduced carbon footprint objectives. Batteries, chargers and energy solutions are therefore great tools in achieving a greener energy policy, reduced costs and a workplace with cleaner air.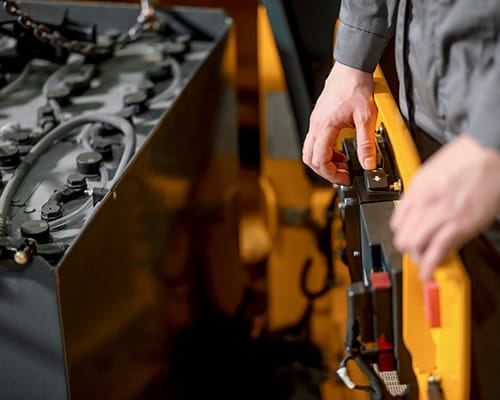 Energy Expertise
Each energy case is unique. Toromont Material Handling Energy Solutions Specialists are experts in designing power studies and energy fleet evaluations tailored to your operation and in implementing them.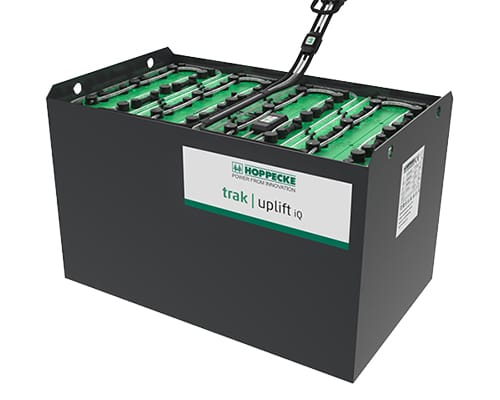 Extensive Product Line
We offer a wide range of industry-leading brands to bring you the best performances and value. From traditional lead-acid batteries to advanced Lithium-ion and our exclusive Hoppecke Uplift iQ system we have the right solution for any requirement.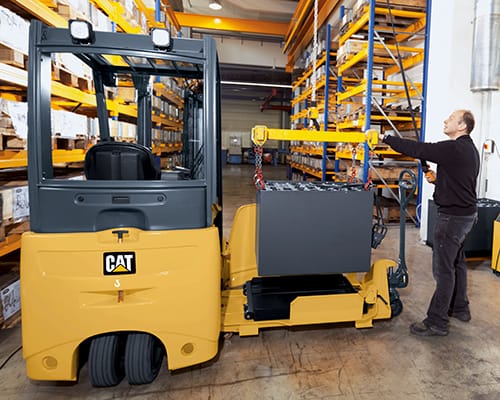 Service & Support
Our wide network of highly trained technicians service and repair all makes and models of batteries and chargers. We offer a comprehensive planned maintenance program tailored to suit your specific needs.
THE TECHNOLOGY AND EXPERTISE TO HELP YOU MEET YOUR ENVIRONMENTAL GOALS.
To learn more about battery and energy solutions for material handling, contact us using the form below.